Jessi Blakely of
Jessica Arden Photography
is one of my favorite people. I may be a little bias, but she's immensely talented, warm-hearted, spunky, and cuter than Dakota Fanning covered in pearly buttons. Jessi and I worked together on the
Fashion Drive-By Project
with Clarion Content, tend to get a little extravagant with our ideas, and love a good vintage treasure.
For this project, we wanted to highlight the different theme options people can achieve for engagement shoots. The days of having a 'travel suit' and your picture taken right off the plane are long gone, but that feel of elegance, leisure, and romance in wardrobes that came along with jetting away is something we think should be brought back.
Enlisting the help of Cody Tyler (Totes-Codes, visual artist, party extraordinaire, etc.), we played dress up all day.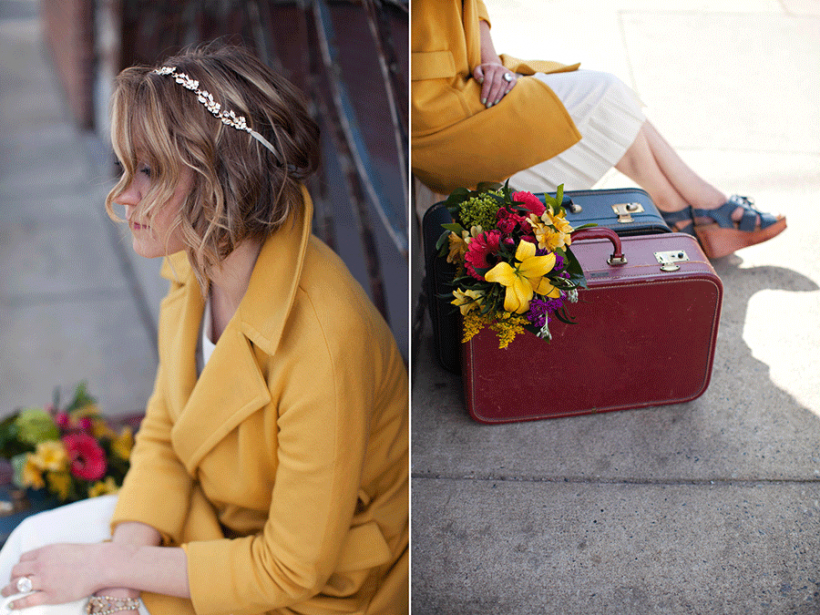 All the sparkles are from
Bel Canto Designs
, a literal costume jewelry treasure trove.
On the patio at
The Cookery
(those are old tobacco warehouse shutters)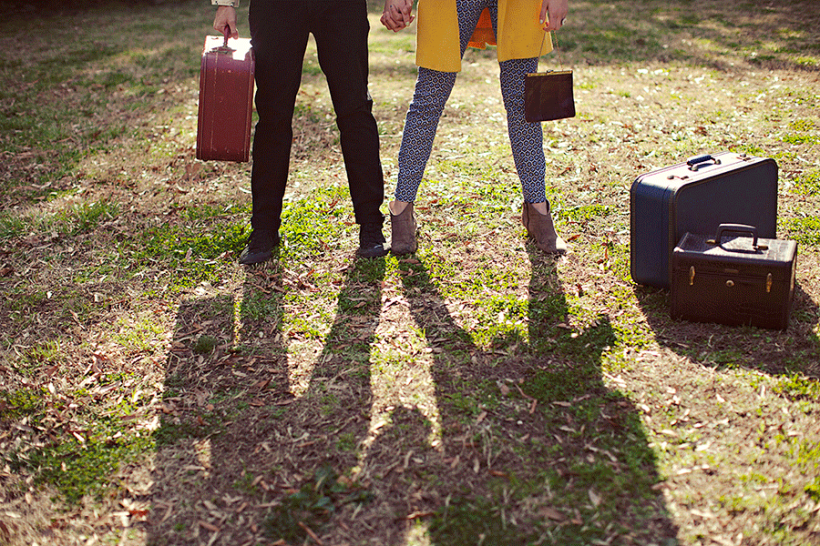 Wardrobe provided from Dolly's Vintage (I think everybody knows
how obsessed I am with this place by now)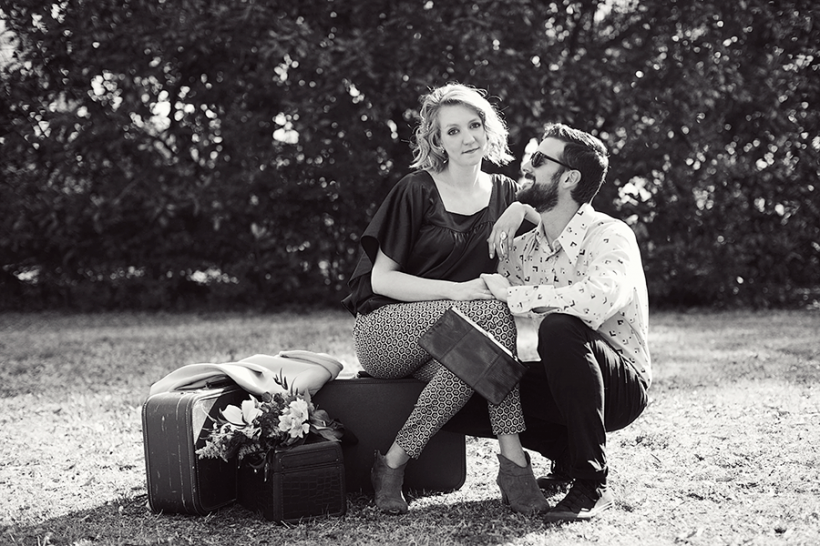 View the whole thing at Jessi's blog
here
.